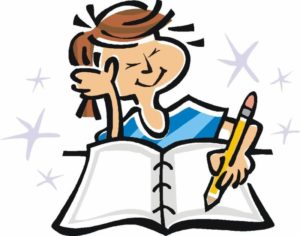 Teen Writing Group via Zoom*: Mondays, March ,  4:00 pm to 5:00 pm
A welcoming group for imaginative and creative people in grades 6-12.  A group made for teens who like to play with words and stories.  Join us as we write, laugh and learn together. 
N.E.R.D.S on Zoom*: Thursdays, March,   4:30 to 5:00 pm
Too old for kids' stuff but not ready for teen stuff?  Then the New Experiences and Remarkable Discoveries Society is for you!  Each meeting we'll have something new for you to try.  Grades 4-8.
Trivia via Zoom*: Office Edition : Thursday, February 18, 5:15 to 6:00 pm
Everyone who is a fan of The Office TV series is welcome to play this trivia. Grades 6-12. Use of a laptop is recommended. Winner will receive a super cool prize!  Email registration is required.
Teen D.I.Y. Activity Via Zoom: ,  4:00 pm to 4:30 pm
Celebrate Valentine's Day by making your own Love String Art! Project kits will need to be picked up from the library.  Grades 6-12, registration required.
Teen Book Festival Book Group* via Zoom: Monday, 4:30 pm to 5:30 pm
Read books by authors who'll be at the Virtual Teen Book Fest 2021 in May.   Copies of the book are available at the library.  Start reading now for TBF!   Grades 6-12, registration required.
*Registration Required
Due to the Coronavirus Pandemic, we currently have suspended volunteers in the library. We cannot wait to welcome you again in the near future.
Teen Library Corps
Our high school volunteer group helps the library in many ways.  Join TLC to plan and present programs for older teens.  Volunteer at library events.  Grades 9-12.
BRATS: Brilliant Readers Active in Teen Service
We want you to be a BRAT, help out at the library and plan fun things for our group to do.  Grades 6-8.  
Prizes are sponsored by the Friends of the Seymour Library.