The Seymour Library promotes learning and discovery for adults of all ages.  Check our Calendar for dates and times of programs below.
June Programs:
Virtual Lecture Series with New York Marine Rescue Center—Seals of NY*: Thursday, June 30, 6:00 pm to 7:00 pm
This virtual lecture is an introduction to the different species of seals seen in New York waters. As NY's only rescue and
rehabilitation facility for these animals, you will have the chance to learn about the New York Marine Rescue Center and their efforts to help these animals in need. They will discuss best
practices when observing seals in their natural environment, how human interaction can negatively affect them, common illnesses and injuries seen in their patients, and what goes into getting these animals back to health.  You will also find out how you can get involved in helping to protect and preserve our local marine environment. The lecture will take place in our state-of-the-art Duryea room.  Adults 18+. *Registration required.
Adult SUMMER READING RAFFLE GAME BEGINS MONDAY, JUNE 27! 
Get ready! The Adult Summer Reading  Game  begins on Monday, June 27!  More details on this and summer programs are available online or at the library!
July/August  Programs:
Ocean-Themed Oil Painting by Numbers*: Tuesday, July 5, 2:00 pm—4:00 pm, Duryea room
We are painting by numbers to create a colorful work of ocean-themed art that you can take home with you!  All materials included.  *Registration required.
Tech Tutor*:  Tuesdays, July 12, July 26, August 9, & August 23, 2:00 pm to 4:00 pm
Do you need help with your e-reader, laptop, tablet, or smart phone? Come in person to the library and have a one-on-one 30 minute session with a librarian. *Appointments required: call 637-1050 to schedule.
New York Marine Rescue Center's What's On the Menu Live Food Prep by Zoom*: Wednesday, July 20, 1:00—2:00 pm, Duryea room
New York Marine Rescue Center is the state's only rescue and rehabilitation facility for marine mammals and sea turtles and they will be taking us behind the scenes on a virtual tour of their facility showing us the nutritional needs of their patients, how they are fed, what's on the menu and why each patient is different!  You will even be able to see a patient eat a snack or two!  The program will take place in the Duryea room.  *Registration required.
Outdoor Summer Movie—Aquaman (2018)*: Thursday, July 21, 8:30—11:00 pm, Library lawn
Bring a blanket or some chairs and enjoy an out door movie on the lawn (weather permitting)!  There will be popcorn!  *Registration required.
Jaws Movie Marathon: Monday, August 8, 10:30 am to 7:30 pm, Duryea room
Watch all the Jaws movies in one place!  We will be screening Jaws, Jaw 2, Jaws 3 and Jaws Revenge.
AARP Smart Driver Course*: August 17 & August 19, 2:00—5:00 pm, Duryea room
Participants must attend both sessions. You must have a valid NYS driver's license. Fee is $25 for AARP members and $30 for nonmembers and must be paid by check or money order made out to AARP at the first session. Please bring your valid NYS driver's license and your AARP membership card if you are a member. *Registration required.
Reference librarians are available for general assistance during normal operating hours.
Self-Help: The Public Library Association's DigitalLearn.org offers short introductory classes on a wide variety of topics, such as Getting Started on a Computer, Intro to Email, Creating Resumes, Online Job Searching, Basic Microsoft Word, and more.  All classes are free.
2022 Adult Summer Reading Raffle Game !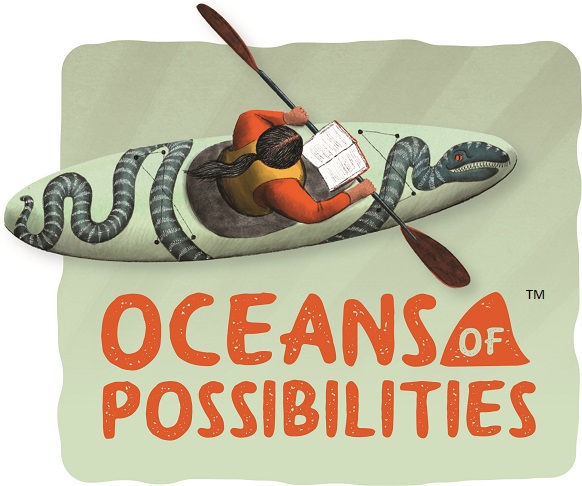 HOW IT WORKS:
REGISTER:
To participate in the Adult Summer Reading Raffle game, you can register here: Adult Summer Reading Registration.  Registration opens on June 18th and the game will begin on June 27th.  You may also register in person or by calling the library at 637-1050.  Registration will remain open for anyone who wishes to participate until the program ends on August 5th.
REVIEW A BOOK:
For every book you read and review, you will get a raffle ticket to win one of our prize packages.  Simply complete and submit a book review here: Book Review Entry Form.  You may also complete a Book Review Entry form in-person at the library.  For each entry, choose your desired prize package of the three choices.  All entries will be automatically entered into the Grand Prize drawing.
One winner will be chosen for each Prize Package and one Grand Prize.  Winners will be notified by the library.
AVAILABLE PRIZES:
3—Prize Packages contain an assortment of items related to the themes:
* Green Thumb
* BBQ Master
* Spa Day
1—GRAND PRIZE: 6" Kobo eReader, and Eight Bestselling Books!
RULES:
Must be 18+ to play.
A raffle ticket will be given out for EACH BOOK REVIEWED.
Books reviewed must be read DURING the Program: June 27—August 5.
Winners for the Prize Packages and Grand Prize will be drawn on August 8 and contacted by phone or email.