Friends of Seymour Library
The Friends organize and run the annual April/October used book sale and support the library through equipment purchases, new initiatives, library collections for patrons, and underwriting programs.  They support two Sophomore Research Awards at the BCSD, staff continuing education and decorate the Library during the December holidays.  The Friends also provide funding for:
Extensive programming, including our annual Summer Reading Programs
VIP Passes
Bookpages
Seymour Library Bookbags
Book Donations
We gladly accept donations of books, DVDs, CDs, puzzles, and games year-round. We are unable to accept  cassette tapes, or VHS tapes. Donations are accepted on the east side of the library  on Mondays, between 1 PM and 3 PM. Donors should ring the doorbell to alert Friends Member to their presence. Donations must be placed into the custody of Friends Member and not simply dropped off.
Annual Book Sale
In addition to the Friends' mini ongoing sale in the library, every April and October, the Friends of the Seymour Library facilitate a mega book sale that collates the donations received throughout the year. The sale runs for several days.
Please check our Events Calendar for upcoming sales, our next sale is in April, 2023.
Bottle & Can Deposits
Support the library just by returning your cans and bottles!
Return your cans and bottles to Upstate Bottle Return at 61 N. Main St. in Brockport, or any of their other locations.
Tell them that proceeds should go to the Friends of Seymour Library.  This money will then be used for library programs and services.  It's as easy as that!
The Seymour Library will receive 5 cents for every bottle or can returned.  And on the 6th of every month, the library will receive 6 cents per return!
Friends of the Seymour Library Membership
A membership for an individual is $10 or more per year,  Membership runs from January 1 to December 31.  Join at any time in the library at the Circulation Desk, or download a membership form, complete it, and return it to the library. We can accept cash or checks for membership payments. Checks may be made payable to "Friends of the Seymour Library".
Volunteering
The Friends of the Seymour Library are always looking for new volunteers.  If you have a few hours or more, please consider volunteering when you join the Friends of Seymour Library!
Meetings
The Friends group meets at the Library on the third Monday of the month at 3:30 PM, except in July, August and December.  All current and future members are welcome.
President: Lynne Gardner
Vice-President: Laura Buckner
Secretary: Barb Gifford
Treasurer: John Hamling
Membership Director: open
Char Wright
Upstate Bottle Return Locations:  Albion – 206 Hamilton St. | Avon – 720 Dream Valley Blvd. | Brockport – 61 N. Main St. | Hamlin – 1802 Lake Rd. N. | Henrietta – 2599 East Henrietta Rd. | Holley – 46 State St. | Medina – 306 E. Center St. |Parma – 4742 W Ridge Rd. | Penfield – 1694 Penfield Rd.
 Foundation of Seymour Library
Foundation of the Seymour Library Inc. is headquartered in Brockport, NY, and is a 501(c)(3) organization.  To make you tax-deductible donation, please return this form and gift.

It's Back!!! The Foundation of the Seymour Library will be holding it's annual After Hours event on Saturday, May 7.
Gals, grab your cocktail dress or poodle skirt; Guys, grab your leather jacket or sport coat and join us for: Nifty Fifties After-Hours Foundation Fundraiser
A time to catch up with friends
A live 50's concert by "She Sings"
A live auction, a wine pull, raffles
Wine & cheese pairings, desserts, and more!
Reservations are $25 per person and can be purchased by mail by sending a check made out to The Seymour Foundation and sent to the Library at 161 East Ave., Brockport NY 14420. Reservations may also be purchased at the door on the evening of the event!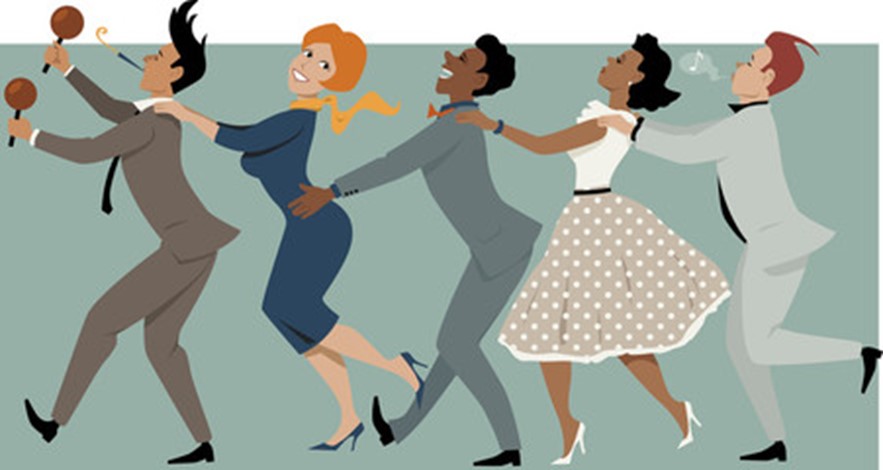 President: Carol Gravetter
Vice-President: Mary Rich
Secretary: Donna Mancuso
Treasurer: Mary Marone
Board Members:
Jim Cenci
LuAnne Cenci
Lynne Gardner
Linda Hall
Eileen O'Hara
Victor Rojas
Linda Schaffer
Mike Schaffer
The Seymour Library Foundation is seeking new members to help fulfill its mission of supporting the library and its patrons. For more information, please contact Carol Gravetter at cgravetter13@gmail.com
Seymour Library
is celebrating 25 years at 161 East Avenue!  Our Silver Anniversary celebration will take palace on December 8, 2021.
We will have special programing for our pre-school friends early in the morning!  Join Mama Goose on the Loose for a fun-filled event beginning at 10:30 AM. Mama Goose on the Loose is a great way to have fun with your child and enjoy great music! Come sing along to live piano and guitar songs — and fun finger play songs too.
Relax during your lunch hour with harpist, Sandy Gianniny.  She will play the classics and make your transfix your afternoon.
Our afterschool crowd will LOVE the live drumming of Mayukwa Kashiwa a long-time musician in Rochester area.  For children of all ages and their families.
At 5:15 pm, we will fill our Seymour Library Time Capsule, and seal it to be opened in 25 years, 2046!
Join us for this wonderful community celebration at Seymour Library.
Please use the  donation form (here)if you are interested in making a monetary donation to the Library or gift as described below. Thank you.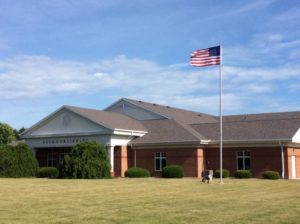 Materials in General
Gifts of library materials (books, DVDs, etc.) will be accepted and added to the Seymour Library collection if they meet the criteria of the Library's collection development policy, or donated to the Friends of the Seymour Library for their book sale.  Upon the Library's acceptance of a gift, it becomes property of the Library.  If requested by the donor, staff will provide the donor with a Seymour Library Donation of Materials form.
Subscriptions
Gift subscription periodicals will be evaluated by the Director to determine their suitability for adding to the collection.
Recognition Gifts
The Library welcomes monetary gifts for purchase of library materials (books, DVDs, etc.) given in recognition of individuals or organizations and will try to accommodate the subject or title preferences of the donor.  A bookplate recognizing the donor will be affixed to the material if requested.
Monetary Gifts
Cash offerings, securities, and bequests will be managed by the Director and the Board of Trustees, who shall work out terms of acceptance that are compatible with Seymour Library policies, the donor's intent, and applicable laws.  If requested, the names of the donor(s) and the individuals or organizations recognized by the gift will be listed on a bookplate and affixed to the material
Real Estate or Other Personal Property
The Library will accept gifts of real property that support the mission of the Seymour Library.  Such offers will be handled by the Director and the Board of Trustees, who shall determine the suitability of the gift and work out terms of acceptance that are compatible with Seymour Library policies, the donor's intent, and applicable laws.  
Valuation
If requested, the Library will provide a receipt of gifts. In accordance with income tax regulations, the Library will leave value determination of the donation to the donor.